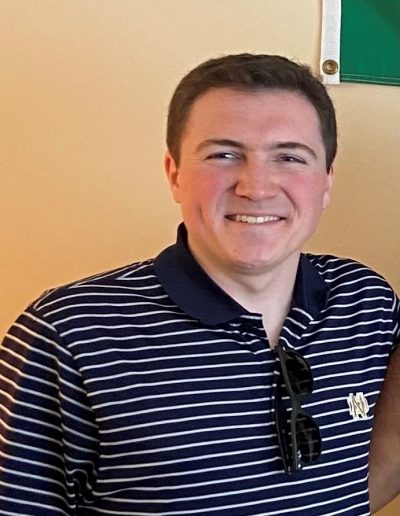 60 Seconds with Michael Farren
Michael Farren is a consultant based out of Beghou's Boston office. After earning a bachelor's degree in computer science from the University of Notre Dame, Michael was drawn to Beghou's focus on big data analysis in the life sciences industry. Read more about how Michael's passion for collaboration and data analysis has given him a foundation to successfully help life sciences companies improve commercial strategies.
"After studying computer science, I knew I wanted to focus on big data analysis. I was drawn to the life sciences industry because it dealt with a lot of big data and complex analytical problems and Beghou was at the top of my list during my job search. Following thorough research and several conversations with the team, I knew it would be a good fit for me both professionally and personally."
What are your hobbies outside of work?
"I really enjoy being outdoors, exercising, reading and following sports, particularly Notre Dame football and Yankees baseball. And, being home more frequently over the past year I've gotten into grilling."
What's surprised you the most about your role at Beghou?
"The breadth of experience and opportunities to learn. I have the opportunity to work with a wide variety of clients across different sectors and markets. As a result, I also get to work with several different teams at Beghou. Even when working on similar types of projects, each feels unique and comes with its own challenges. I've also learned how to best work with various clients based on working styles, challenges, strategies and more."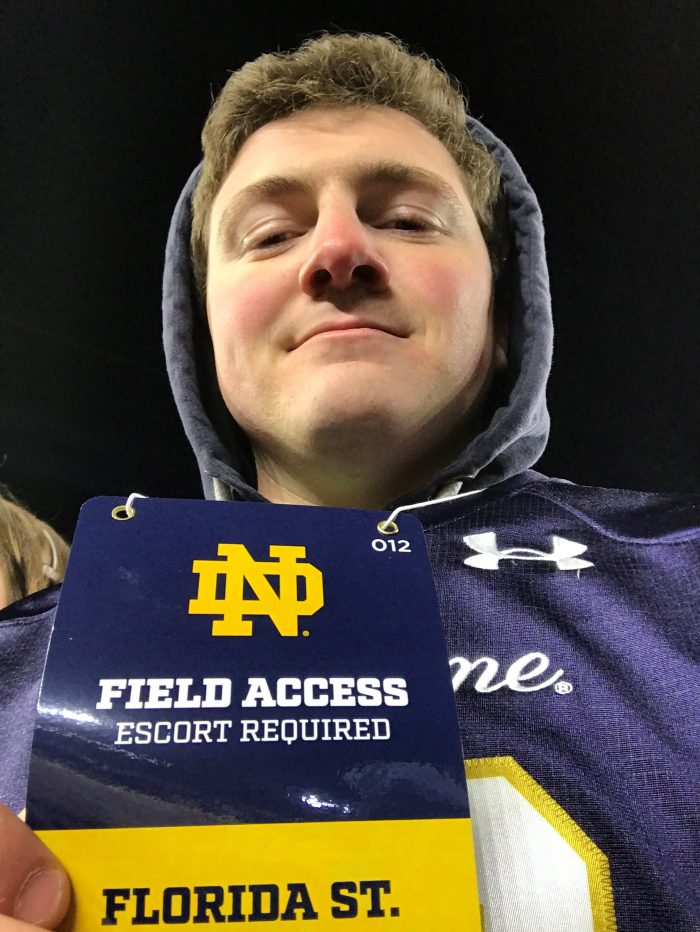 If you could share a meal with anyone in the world (dead or alive), who would it be and why?
"I'd love to share a meal with my maternal grandfather. He passed away before I was born so I never had the opportunity to meet him, but I am always told we are a lot alike."
What's your favorite part of working at Beghou?
"My favorite part of working at Beghou is the opportunity to collaborate with a lot of different people across the firm. I get to work with various teams on different types of projects so I'm not doing the same thing every day. Even in a remote environment, it has been easy to keep in touch and collaborate with colleagues."
If you could snap your fingers and become an expert, what would it be?
"Professionally, I'd like to become an expert in the various data sets that we work with at Beghou. Personally, I'd like to become an expert in my ancestry and family history. It would be fascinating to know more about my family tree."
Do Beghou's core value align with your own values? How do you live them out in your day to day work?
"Beghou's core values of excellence, growth and partnership really resonate with me – particularly the emphasis on "giving it your all" and understanding the client and the service they provide to patients. Beghou encourages us to make a direct effort to understand each client's challenge and put ourselves in its shoes to help us offer creative, strategic solutions. This approach to client service aligns well with what I aspire to do."